On-Campus Program
Online Program
Application Fee: €70*
Application Fee: €70*
Enrolment fee: €300* (Upon acceptance)
Enrolment fee: €1.000* (Upon acceptance)
Face to Face SUPERNOVA fee: €2.700* (30 days before classes start)
Online SUPERNOVA fee: €3.000* (45 days before classes start)
* Non-Refundable (including cases of visa request denied)
Program Cost Includes:
Tuition fees
Costs of all appropriate teaching, supervision, assessment, and examinations related to the programme.
Pre-requisite: language exams
Language courses: Portuguese or English
Program administration
The Face-to-face Program gives you access to some important services and facilities that you will find useful throughout your time at SUPERNOVA.
The Online Program includes additional online question-solving sessions.
Program Cost does not include: (Expenses not required for the Online Program)
The following expenses are not included in the cost of the program so students will need to prepare for these:
Pre-Departure Expenses:
Airfare Ticket
Travel Medical Insurance
Visa Permits
Overseas Expenses:
Cost of Airport reception, transfer and return transportation to the airport
Daily living expenses: Accommodation, Meals, transportation
Academic Material
Leisure activities, etc.
Additional Information
Total expenses vary by student and are subject to change depending on currency fluctuations and personal habits. The approximate cost is 650 € monthly per student if you get a place in a University Residence; if it is in a Private T1 apartment you can increase the values up to 3.3 times. For quick reference, visit the links below for an estimated cost of accommodation and a comparison of costs between your current city and Lisbon:
http://www.studyinlisbon.pt/en/alojamento/
https://www.numbeo.com/cost-of-living/comparison.jsp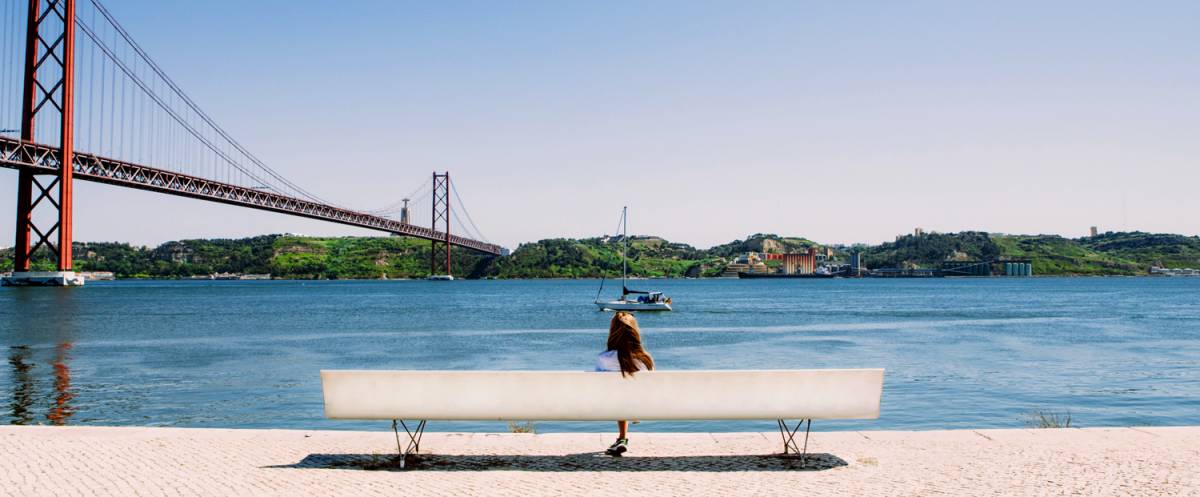 Photo: Lisbon, Tejo River