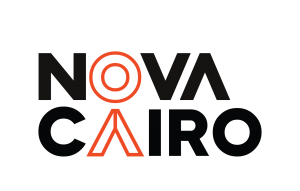 NOVA CAIRO is the popular denomination of NOVA University Branch at TKH, a Campus where NOVA University offers courses developed in Lisbon, and that hold exactly the same EA3ES European Accreditation, and the same original curricular structure. Courses in Cairo are all taught in English, and cover the areas of Management, Technology and Data Science.
After 3 years of negotiations, the NOVA CAIRO Campus has been established officially by a Presidential decree on July 31st 2022. Its first cohort starts at the end September 2022 with and intense and motivational Foundation year, and the official undergraduate programmes will start being offered in September 2023.
The Campus counts with state-of-the-art facilities in the developments of the New Administrative Capital of Egypt, a growing country in the cross roads of the Middle-East, Africa and the Mediterranean, with above 120 million citizens, of which more than 40% is under 16 years old. A clear investment in the future of high quality education.